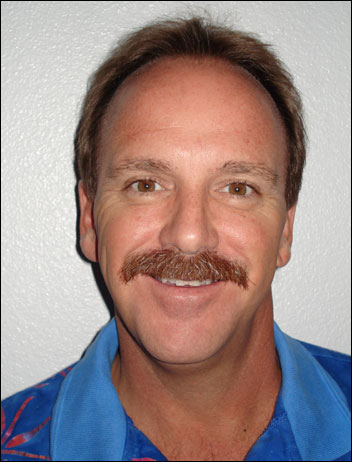 About Robert Stamperů
I am a person committed to growth, knowledge, honesty, passion, and love. In my work I seek to help people. The connections between spirituality and touch therapy, between mind and body, between health and happiness, are prevalent in my life and in my practice.
When you read this and when you come to see me, I want you to be honest and aware of what type of massage and what type of relationship with me that you are wanting. I can provide a therapeutic relaxing massage. I can ease your muscles and make you float away. If you want more guidance, and would like me to be a Wellness Coach, I would love to provide those services as well. Please, just ask!
I am a 40 year resident of Las Vegas Nevada. I have been married for 26 years and am the proud parent to a house of animals - dogs, cats, bird, and turtle.
I started my training in Massage/Bodywork at 16 with my father. My father was a Hypnotherapist, Reflexologist, and Bodyworker. I follow in his footsteps. I am proud of the work that I do and continue to improve my skill through education and practice.
I strive to provide a comfortable and clean environment for my clients to receive massage. I am nationally certified by the National Board for Therapeutic Massage and Bodywork, Certified Master Level Medical Massage, licensed in the City of Las Vegas, Clark County and Henderson, a member of the Association of Body / Massage Professionals. My specialties are structural alignment therapy - MAT, neuromuscular therapy - deep tissue - relaxation massage modalities.
Through my practice I try to remind my clients of the importance of preventive health care. Reactive symptom management is not the correct approach to well being. Simple steps can be taken to slowly and effectively re-create awareness to change the body.
My approach is not for everyone (actually it is, just maybe not at this time) it takes a level of self-discovery and commitment for you to achieve what is possible. If awareness and choices change, the body will change. If awareness changes and the choices do not, the body will not change. Awareness of choice and slow consistent change of choice equals, SUCCESS.
Please read the Frequently Asked Questions section, also!
Robert Stamper

Take It Easy Medical Massage
1171 S. Buffalo Dr., Las Vegas, Nevada 89117 at Vitality Family Chiropractic
702-580-4346
Please call or text.

Appointments available Tuesday - Saturday from 10:00am. - 6:00pm.

Drink lots of water! Stretch everyday! "The best is yet to come!"
Phone: (702) 580-4346
Web Site Designed and Maintained by